For more than two decades, IRA Network has built a rock solid reputation centered in commercial real estate transaction advisory producing more than $700MM closed for its clientele.  As specialists in raw land acquisitions, ground-up construction and stand-alone equity programs,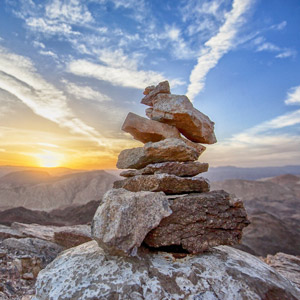 we pride ourselves on engineering dynamic and creative capital stacks for today's challenging markets. Working directly with select private family and equity funds across Texas and the U.S., we know that due diligence and best practice always comes first, supported by transparent and ethical business dealings from pre-underwriting to close.
Construction & Development Program – up to 85% LTC Non-Recourse
IRA Network is a direct underwriter for a deep construction and development fund accepting submissions starting at $8MM and up stateside, and $25MM and up internationally.  Geographical Preference: United States, Canada, Central America, Mexico and the Caribbean.  Rates & Terms: range from 0-5%, 20-30yr Amortization with a 10-15yr balloon. JV-Equity & Straight Debt options available. All programs are Non-Recourse.  The program considers all types of real estate development. Simple site visit and face-to-face meetings with borrower verify all projects. All financial projections, line items, draw schedules, permits and approvals will be subject to third party verification. Cycle can be <30 days from pre-underwriting to close for well-qualified projects and borrowers. This fund has been and continues to be the cornerstone for IRA Network select commercial construction and real estate development clientele.
Land Financing Program – up to 70% LTV
IRA Network is a direct underwriter for several land funds that provide land financing and horizontal financing in the US.
These funds can provide a combination of recourse and non-recourse private land financing of $2-40MM for a variety of activities including acquisition, refinancing, return of equity, horizontal development and note purchase. For further lending guidelines contact us about your unique land financing project needs.
Acquisition and Refinance Program (cash flowing properties) – up to 85% LTV
IRA Network is a direct underwriter for a dynamic fund capable of financing deep acquisition and refinance activities for income producing entities. Submissions start at $4MM and reach as high as $100MM. Cycle can be <30 days from pre-underwriting to close for well-qualified A&R objects.  Individual rates and terms vary and are dictated through due diligence and underwriting. This fund can refinance income producing multifamily, hospitality, office, shopping centers, assisted living facilities, mobile home parks, retail, industrial, warehouse, self-storage objects and more. For further funding guidelines contact us about your next unique acquisition or refinance project
Joel Levy
CEO & Managing Partner
IRA Network
1-516-255-6672