Investors Resource Alliance (IRA)
Investors Resource Alliance (IRA) is a division of Capital Resource Associate Network LLC. (CRAN ) is a  A+ rated  BBB business and financial services network comprised of recognized industry professionals with expertise in corporate finance, venture capital placements, legal formation, market research, and business planning and development.
The IRA Network uses an integrated approach to identify and secure capital resources for its clients.Our team of specialists works to develop solutions to maximize the immediate and long-term objectives of our clients. Our efforts lead to new standards of excellence in client service. Our job at IRA is to work with your company as it evolves and to provide the financial  and funding solutions and advice that can help your company reach its objectives quickly and efficiently. Drawing on a concrete base of business and fiscal acumen, strategic counseling sessions are conducted between yourself, our senior management, and other experienced IRA Affiliates to seek resolutions to your unique situation.  
The team applies this information, plus interviews and investigation, to compile recommendations, procedures and solutions which are applicable to your particular business and marketing plan. We have numerous business and financial contacts and resource affiliates throughout the United States. The IRA Network team and their affiliates have been involved with numerous Fortune 500 companies in the hospitality, finance, supermarket, pharmaceutical, bio-med, retail and service, IT and manufacturing industries. For the past 27 years IRA Associates have engaged in business planning, marketing, staffing, coaching and providing funding resources to diverse businesses on a global basis.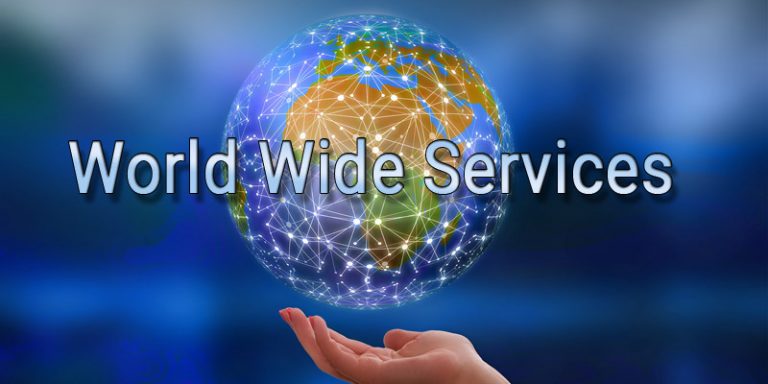 Investors Resource Alliance (IRA) a division of Capital Resource Associate Network. (CRAN ) is a financial services network comprised of recognized industry professionals with expertise in corporate finance, venture capital placements, legal formation, market research, and business planning and development. The IRA Network uses an integrated approach to identify capital resources for its clients.
The IRA Network was established in 1996 by Joel Levy who was joined shortly thereafter by a roster of key Business and Financial professionals. Its principles had, at that time, over 30 years of combined experience in providing Capital Resource Assistance and Business Consulting. Through the years, IRA has evolved from predominantly writing business plans to today, whereby IRA is aggressively developing access to some of the best sources available for raising capital for projects ranging from $50 thousand to $200 million or more. Our ever expanding Network includes venture capital firms, angel investors, hard money lenders, investment bankers, broker dealers, factors and an impressive database of over 5,000 financial resources. IRA has prepared over 3,000 custom Business Plans and its network partners have raised millions in capital for entrepreneurs worldwide.
As a preeminent leader in Business Plan preparation the IRA Network consistently maintains over 10 Business Plan Development specialists and Private Placement Financial Analysts with MBA & CFA degrees. The company has established Certified IRA Master Financial Associates (MFA) throughout the US and all are staffed with business professionals with diverse industry backgrounds and experience. IRA also has an impressive roster of Funding Resource specialists with extensive marketing and investment contacts. IRA's network of affiliates and associates has assisted hundreds of companies, and specializes in business plan packaging for funding resources in both the private and public sectors.
Through its national business development network, IRA has implemented all stages of project development – from conception to ideation, from preliminary negotiations through the complete business development process, up to and including referrals to IRA associates who are licensed professional securities specialists who have assisted our clients in securing funding in the venture capital arena. As the forerunner in its industry, IRA realizes that its success, to a large degree, depends on its client's success. Since your business is a proactive part of the development and implementation of our solutions, IRA clients have always experienced superior levels of performance and service, driven by our relationship-based philosophy.
Over the ensuing years, the IRA Professionals have worked on virtually every type of project including: high tech/low tech, manufacturing, retail, IT consulting, small mom-and-pop businesses, home-based businesses, multi-unit independent businesses, as well as service projects including many of the most recognized national franchises and distributorships. Our IRA Network professionals have consistently and successfully advised our clients and provided them with astute direction with respect to complicated debt and equity offerings. Utilizing the combined expertise of our corporate finance, legal, research, and business development departments, we have created a dynamic integrated approach to preparing documents for the acquisition of capital yielding superior results. IRA packages its clients' financial requests in a way that makes investors and lenders take notice. This separates IRA from its competitors and has resulted in an impressive array of industry and personal references. 
Whether our clients wanted to start a home-based business, sell their business, restructure their debt, or buy a franchise, IRA was there to help them realize their financial objectives. 
We are proud that the IRA Network has established an outstanding reputation for responding to dynamic market and economic environments with creative business plans and extensive and creative funding resources. The IRA Network, (IRA) will continue to provide unique services and innovative financing strategies by conducting its business emphasizing the maintenance of long-term relationships.