Venture Capital Funding & Business Plan Education, Courses & Seminars
San Antonio College Continuing Education, The University of Texas at Austin, and the IRA Network,  formed a partnership which focuses on small business venture capital, financial services, entrepreneurial, and business plan education programs.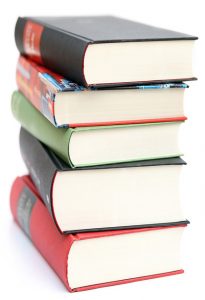 Our business plan education courses are aimed at the small business entrepreneur who is considering starting a business or has recently started a business.
The IRA Network is comprised of business professionals, entrepreneurs and consultants. Drawing on a Street$mart™ concrete base of business, legal and financial experience, regular on-going class sessions and seminars are conducted by experienced and Street$mart™ IRA Certified Master Financial Associates (MFAs). The team applies real world information to your particular needs and provides feedback and suggestions to compile recommendations, procedures and solutions which are applicable to your particular business and marketing plan.
What people are saying about our training…
"Good stuff…You don't get from textbooks."
"A must for the start-up entrepreneur."
"Great information for the beginner getting in business on a limited budget."
"I found your training to be informative and refreshing…"
"The hands-on activities make the concepts more understandable and useable."
"Insightful in service; 'common sense' presentation; colorful, energetic instructor."
Street$mart™ Seminars & Courses
Guerilla Marketing Getting the Edge on Your Competition Strike While You're Hot
Turf Positioning "Location, Location, Location. Looking Like A Winner!
Public Relations Free Publicity-How to Keep Your Customers Well Informed.
E-Commerce What You Need to Know and Do, Without Spending A Lot Of Money.
Get The Most Out Of Your Cash Flow Simplified Accounting And Street$mart™ Budgeting.
Power Negotiation Drills Buy Right – Sell Right
Pay Your Bills On Your Terms Build And Develop a Good Credit Rating
Creative Ways To Finance Your Business Use Accrual Pensions-Get Suppliers to Finance You
Street$mart™ Agreements Create Contracts That Protect Your Business
Local Loan Development Funding Get Local Companies to Help You With Getting Your Business Off The Ground
Money, Money, Money How To Convince Private Individuals To Invest In Your Business or Idea
Find Your Niche Through Networking Traps for First Time Entrepreneur
Combat Advertising Get Your Customers Away From Your Competition
Crisis Management When You Don't Have The Money You Need
Business Plan Writing Raise Capital with A Winning Business Plan
Controlling Your Growth and Expansion Trusting Your Gut Feeling, When, Where And How
How to Give Orders Learn How To Say No
Lease or Buy When And How To lease Or Buy Facilities, Equipment, Services, Etc.
Advantages of Home Businesses Working Out Of Your Own Banker Tax Ramifications
Continuing Education Units (CEU s) will be awarded for each course. CEUs may be applied toward professional certifications, and can be applied toward credit in traditional course curriculum.